Visiting Faculty
The Institute is organized as research groups and education programs, and has not maintained strong department boundaries. However, faculty can be broadly grouped according to their disciplines which are given below. Apart from those listed below, the institute also has a number of Guest, Adjunct and Visiting faculty members in various disciplines. They can be found on this page.
Click below to display faculty members from a specific discipline.
All
Computational Biology
CSE
ECE
Human-Centered Design
Mathematics
Social Sciences and Humanities
Others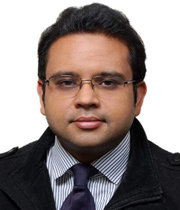 Abhijit Mitra
(DST Inspire Faculty)
PhD (2017), under joint Indo-UK collaboration between IIT Delhi and British Telecom (BT), UK in the area of Elastic Optical Networks.
Elastic Optical Networks, Passive Optical Networks and integrated wireless infrastructure, Quantum Key Distribution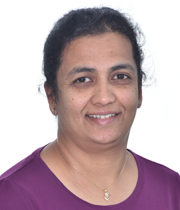 Swapna Purandare
(Ramanujan Fellow SERB-DST)
PhD (2014), University of Nebraska-Lincoln, USA
Evolutionary Ecology, Biodiversity Conservation, Bioinformatics, NGS, eDNA, Metagenomics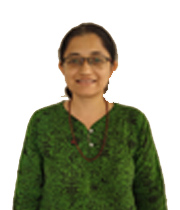 Acushla Saraswat
(Lecturer-Math)
PhD (2018), University of Mumbai
Differential Geometry, with an emphasis on the study of the Laplacian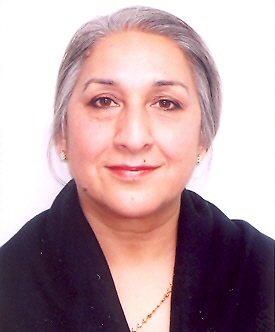 Amrit Srinivasan
PhD, University of Cambridge, UK
The comparative study of knowledge and culture; violence, civil society and the state; sustainability and lifestyle change; women's work, family and the professions; Information Technology and the Indian service economy.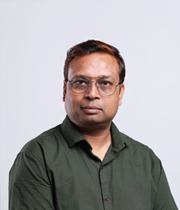 Anoop Ratn
BFA, Mahatma Gandhi Kashi Vidhyapeeth, Varanasi.
Animation Film Making, Gaming, Concept Arts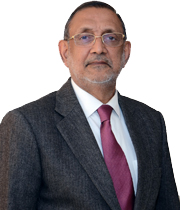 Bijendra Nath Jain
(Visiting Distinguished Professor)
PhD (1975) SUNY, Stony Brook (NY)
Computer Networks and Systems, including Wireless Networks, Ad hoc and Sensor Networks and in Information Security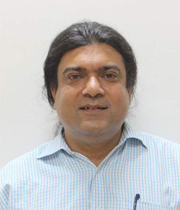 Brijesh Eshpuniyani
PhD (2003), Purdue University
Fluid Mechanics, Transition & Turbulence.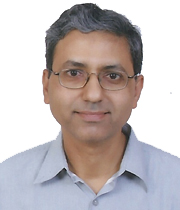 C. Anantaram
PhD, IIT Bombay, Mumbai.
Knowledge systems, Natural language processing for business applications, Artificial development, and Formal concept analysis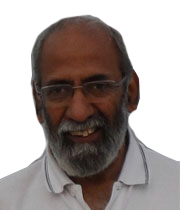 G.S. Visweswaran
Retired Professor from IIT-Delhi
CAD of VLSI, Design of Digital, Analog and Mixed Signal VLSI Circuits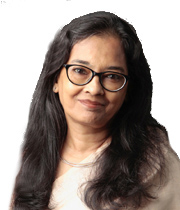 Indrani De Parker
PhD (per.), IIT- Mumbai
Indrani De Parker is an alumnus of the National Institute of Design (NID), Ahmedabad. She is a communication designer and design educator.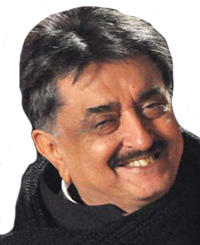 Manohar Khushalani
Bacherlor in Civil Engineering from BITS Pilani Courses on 3D Modelling and Finite Element analysis from IIT, Delhi
Former Director, Environment and Sociology, at the National Water Academy, Khadakwasla, & Member Secretary, National Environmental Monitoring Committee for River Valley Projects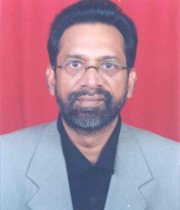 Naveen Prakash
PhD (1980) IIT Delhi
Data Warehouse Requirements Engineering, Information Systems for the Internet of Things, and Business Rules for Requirements Specification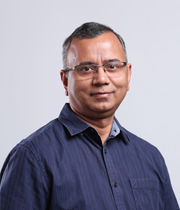 Pankaj Vajpayee
President Value Research India (P) Ltd. MBA (Finance) - University of Delhi; 1993 B.Tech - IIT Delhi - 1990
Has over 24 years of corporate experience primarily in the field of investment banking and portfolio investment advisory activities.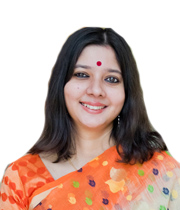 Payel C Mukherjee
(Lecturer - SSH)
PhD (2016), IIT Gandhinagar
Theories of Cosmopolitanism, Home, and History of Ideas in South Asian Studies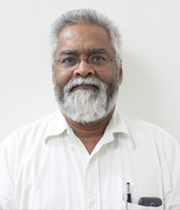 Prabhaker Mateti
PhD (1976), University of Illinois at Urbana-Champaign
Computer security, Secure software development, Reverse engineering the architecture and design from source code, Automated drawings/ visualizations, and Hardening of operating systems.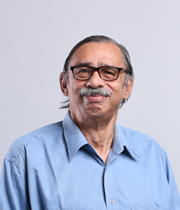 Samaresh Chatterji
PhD (1979), Wayne State University, Detroit
Former Dean - Academic Programs, DA-IICT, Gandhinagar Abstract Algebra, Graph Theory [Since Jan 2013]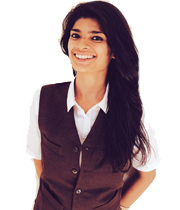 Shweta Singh
(Lecturer-SSH)
Theories of reasons in moral decision making, Interplay of moral particularism in Buddhist Ethics, and philosophy of critical thinking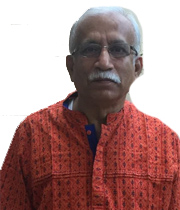 Sudhanshu Shekhar Jamuar
PhD (1977), Indian Institute of Technology, Kanpur, India
Analog and Digital Circuit Design, Instrumentation Systems, Communication Systems.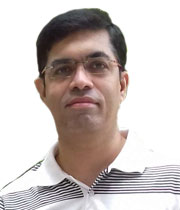 Sumit Mediratta
PhD, University of Southern California (USC), Los Angeles
Efficient Computing Systems, Real-time Computer Vision, Biomedical Engineering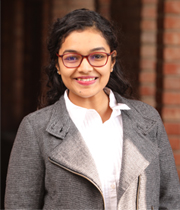 Swati Mantri
(Lecturer-SSH)
PhD (2019), IIT-Delhi
Identity Studies, Urban Sociology, Migration Studies, Visual Anthropology, Media and Society, Sociology of Space and Food