Visiting Faculty
The Institute is organized as research groups and education programs, and has not maintained strong department boundaries. However, faculty can be broadly grouped according to their disciplines which are given below. Apart from those listed below, the institute also has a number of Guest, Adjunct and Visiting faculty members in various disciplines. They can be found on this page.
Click below to display faculty members from a specific discipline.
All
CSE
ECE
Computational Biology
Mathematics
Social Sciences
Design
Others
Akshay Kumar
PhD (2014), University of Delhi, Senior Research Fellow Indian Council of Medical Research
Consultant Psychologist BLK Super Speciality Hospital, Franchise owner of "Men are from Mars, Women are from Venus" Asia pacific region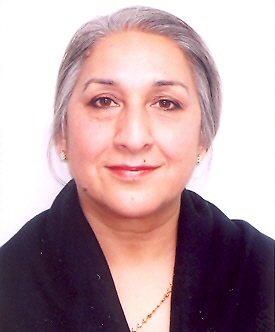 Amrit Srinivasan
PhD, University of Cambridge, UK
Recipient of the Commonwealth Scholarship Award, the Shastri Indo Canadian Fellowship Award, the Charles Wallace India Trust Award and the ICCR's Visiting Chair in Humanities & Social Sciences Award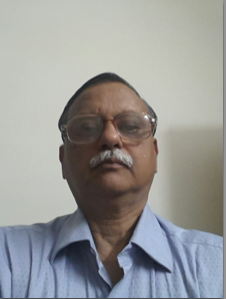 Ashok K. Mittal
Vice-president, Quality Circle Forum of India
Retired Professor & Dean (R&D, PRG) IIT Kanpur Operations Research/ Management ; Intellectual Property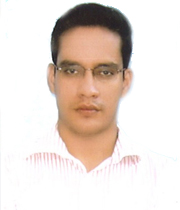 Bijoy Chand Chatterjee
PhD (2014), Department of Computer Science & Engineering, Tezpur University
Routing and spectrum allocation in optical networks, QoS-aware schemes, resource allocation in Hadoop, and cross-layer design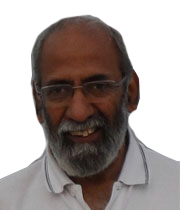 G.S. Visweswaran
Retired Professor from IIT-Delhi
CAD of VLSI, Design of Digital, Analog and Mixed Signal VLSI Circuits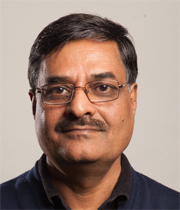 Hemant Kumar
Founder - Softek Ltd., VP at HCL Tech. BTech(1977), IIT Kanpur
Software Development, Compilers, Databases, Inventory Management and Banking Software [Since June 2011]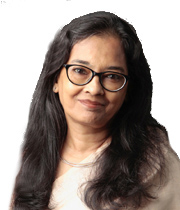 Indrani De Parker
PhD (per.), Design Education in 21st Century India, IIT, Mumbai
Indrani De Parker is an alumnus of the National Institute of Design (NID), Ahmedabad. She is a communication designer and design educator.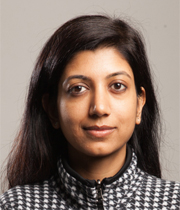 Jyoti Sinha
Co-founder and CTO at Omnipresent Robot Tech. MS (Computer Science) from Technical University of Munich (TUM), Germany/ University of California Berkeley (UCB), USA
Multi-robot communication, Robotic coordination and scheduling, ad hoc wireless networks, smart Medium access protocols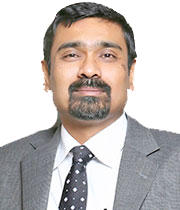 K M Pathi
Research interests: Behavior Change Communication, Communication Ethics.
An alumnus of Delhi University, visiting faculty to National Centre for Good Governance (Delhi), Central Training Establishment, Air India, (Hyderabad). Also an empanelled training faculty with Larson & Toubro, Tamilnadu Salt Corporation.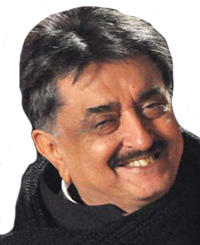 Manohar Khushalani
Bacherlor in Civil Engineering from BITS Pilani Courses on 3D Modelling and Finite Element analysis from IIT, Delhi
Former Director, Environment and Sociology, at the National Water Academy, Khadakwasla, & Member Secretary, National Environmental Monitoring Committee for River Valley Projects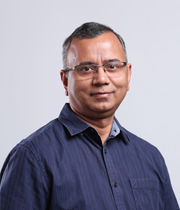 Pankaj Vajpayee
President Value Research India (P) Ltd. MBA (Finance) - University of Delhi; 1993 B.Tech - IIT Delhi - 1990
Has over 24 years of corporate experience primarily in the field of investment banking and portfolio investment advisory activities.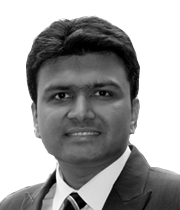 Priyank Narayan
A Certified Axiometrix Assessor on Thinking Pattern Profile by Hartman Institute, USA, Priyank is also a Quality Six Sigma Green Belt.
He heads the Centre for Entrepreneurship at the Ashoka University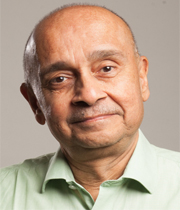 Raj Ayyar
Full time Assistant Professor, East Florida State University
Adjunct Faculty, West Valley College and Laney College MA (Philosophy), St. Stephen's College, Delhi MA (Philosophy), Southern Illinois University, USA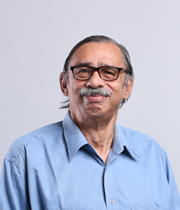 Samaresh Chatterji
PhD (1979), Mathematics, Wayne State University, Detroit
Former Dean - Academic Programs, DA-IICT, Gandhinagar Abstract Algebra, Graph Theory [Since Jan 2013]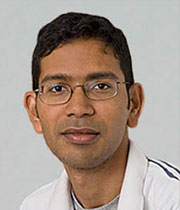 Srikanth Saripalli
PhD (2007), University of Southern California
Srikanth Saripalli is a Roboticist with research interests in unmanned systems in general and aerial vehicles in particular.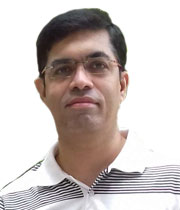 Sumit Mediratta
PhD from University of Southern California (USC), Los Angeles
At USC ISI, he made strong contributions in the advanced computer architecture applied research. At NVIDIA Graphics, he was involved in the development of cutting edge Media and Communications Processors, and Graphics Processing Units (GPUs)