Well-being Cell
Well-Being Cell offers free and confidential psychological support to all the students and staff members of the university. This is a kind of support system in which professionally trained and widely experienced Counseling Psychologists, who are accustomed in helping people from many different backgrounds and cultures with wide range of issues, provides special assistance to individuals in dealing with behavioral concerns.
Goal :
The main focus of these counseling services is to provide timely psychological support to all at IIIT-D so as to help them gain understanding and an insight into difficulties & challenges they may be experiencing, to develop emotional resilience, enabling them to fulfill their academic and personal potential.
Concerns we take care through counseling :
Most of the behavioral concerns can be helped through counseling. This includes anxiety, stress, homesickness, loneliness, anger, inferiority, family and/or relationship difficulties and identity issues.
Counseling can also help in other issues like: adjustment, time management, motivation, shyness, lack of confidence, concentration, sleep disturbance, aimlessness, self-control, dealing with dilemmas, making decisions or choices, as well as more specific problems such as bullying & harassment, including thoughts of harming self or others.
It is absolutely normal if you have any of the above shared issues. We all go through such phases in life where we don't feel equipped enough to help ourselves on our own. In such cases "IT IS OK TO SEEK HELP."
There are professionals at IIIT-D to whom you can approach when these situations arise and when you feel overwhelmed and become involved beyond what seems comfortable and appropriate.
Services Offered :
Individual Counseling:
Where one to one interaction is held between a client and a psychologist. One gets an opportunity to express out his/her concerns freely and to discover ways to implement positive solutions.
Group Counseling:
Where a common concern of more than one is taken care of for their better outputs. Here one can relate to others and get benefit from each other's support and experiences.
* CONFIDENTIALITY IS HIGHLY ENSURED
We welcome all with no bias or hierarchy. Feel confident to discuss & get help.
For Appointments feel free to contact
Khushpinder P. Sharma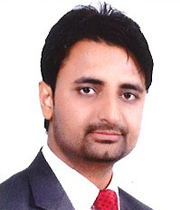 Counselling Psychologist
Besides being a Counseling Psychologist with diverse clientele ranging across all age groups, he has also partaken and conducted a multitude of Counseling Workshops.
With tremendous experience in counseling to his name since 2008, his contributions to human betterment, as the former Counseling Psychologist at Lovely Professional University,Punjab, Counseling Supervisor at ICTCs for GFATM, Counselor at Dept. of Education,Chandigarh Administration and as the Superintendent at CCWCD, Chandigarh, have been no less than exceptional.
Available from Monday to Friday at room no. A-206, Academic Block.
Can also be contacted at khushpinder@iiitd.ac.in, Contact : 011-26907484, +91 - 9815181252
Amita Puri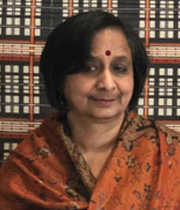 Visiting Counselor
With over 25 years of experience in the field, Dr. Amita Puri, PhD in Clinical Psychology ( PGI, Chandigarh) has been powerfully impacting and transforming lives through a unique blend of expertise in Clinical Psychology, coaching skills and energy based psycho spiritual healing. She is also a hypnotherapy practitioner ( California Hypnosis Institute, USA) and Past Life Regression and an NLP expert.

She has worked at PGI, Chandigarh, Govt. Medical College, Chandigarh, Jodhpur Medical College, IIT Delhi, NCERT, SCERT, IGNOU, Jammu University, GGSIPU, Delhi , Christ University, Bangalore etc.
Available on Wednesday and Saturday from 2:00 pm to 4:30 pm at room no. A-205, Academic Block.
Can also be contacted at amitapuri@iiitd.ac.in, Contact: 011-26907448, +91- 9717458266.
---
* In very rare circumstances we reserve the right to break confidentiality following the guidelines given in code of ethics. These are only where there appears to be a serious and imminent risk to your own or to other's safety, or if we are made aware of serious illegal activities.
---